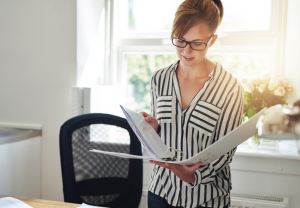 If you have a Xerox printer in your business or home, you can count on us for parts and any repairs. Business owners are dependent on their printers for important documents and making copies. When your printer breaks down, would you know how to fix it? First, you would have to determine which part is in fact broken because you don't want to replace a part that is working properly. If you have a Xerox printer, below are three reasons to choose us for any repairs you might need.
Warranty- Since we are an authorized-service provider of Xerox, we can check your printer for any warranties. We don't want you to pay for something when it is covered by the warranty.
Authorized- We are authorized to repair and sell Xerox printers, so you can trust us to work on your malfunctioning printer. We can determine the source of the problem and fix it for you.
Trade-In- If the repair is too costly, you could trade-in your printer for a newer one. Sometimes it is cheaper to upgrade to the newest version. Plus having a newer printer can help improve your business.
Next time you need a part for your printer or a repair, you can depend on Gem Laser for quality materials and repairs. Give us a call right now at (877) 709-7140 if you need a Xerox printer repair.