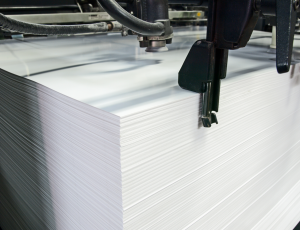 Whether you have a commercial printer in your office or just a regular printer in your home, you should adequately maintain it, so it will last longer. At Gem Laser, we can repair a variety of printers including Dell, Canon, HP, Samsung, and more. We compiled a list of three helpful tips you can use to help you prevent your printer from having some of the most common issues.
Paper- Always make sure your printer has paper before pressing the PRINT button. Sometimes printers can become jammed after the paper is reloaded, which can cause problems later if the jam is not cleared correctly.
Cartridges- You should replace your ink cartridges before they are dry. If the cartridges are dry, it can affect your printing ability in the future. You should be proactive when your printer sends you the first notification that it is running low on ink.
Clean- When you keep your printer clean, you are preventing dust from building up and affecting your printing.
These are just a few simple things you can regularly do to keep your printer in tip-top shape. If you are having trouble with your printer, you can bring it in and we will take a look at it. Give us call at (877) 709-7140 for information on our laser printer service.