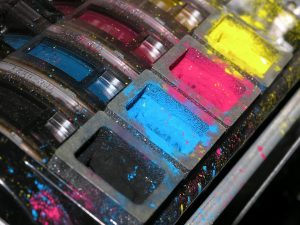 Xerox is one of the most popular and well-known printing brands around. When most people hear the name, they picture large industrial photocopying machines, but in reality the Xerox brand provides many exceptional photocopiers and printers for small businesses and homeowners. At Gem Laser Express, we're a Xerox Gold Partner, which means we're authorized to sell and service a variety of these popular machines. If you find that you're in need of Xerox printer repair, our staff is trained and certified to provide the highest level possible.
At Gem Laser Express, our service team is able to fix a variety of problems related to Xerox printing machines. If your printer is in need of new hardware, we will take care of the selection, purchase, and installation of the best hardware available for your machine. We also offer a variety of supplies for Xerox printers so you can find everything you need from our one-stop printer repair company.
As authorized Xerox providers, we're able to provide both warranty and post-warranty service to your printer or photocopier and we'll also check the warranty status so that you don't pay extra for service that is still covered. Xerox machines provide powerful, quality printing and it's our job to ensure that your printer is working at 100% every time you turn it on. For more information on our Xerox printer repair services, contact Gem Laser Express at (877) 709-7140 today.