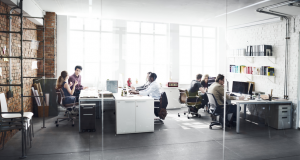 Everyone will be well rested after time off for the holidays, which means they are ready to tackle work when they come back. Imagine if your employees come in prepared to work, but they are unable to do so because the printer and copier are not functioning correctly. Listed below are three advantages to scheduling maintenance for your printer.
Save Money- If you properly maintain something year-round, it will last longer because you have taken care of it correctly. Printers and copiers are included in this list as well.
Start Fresh- Begin the New Year with functioning office supplies like the printer and copier. People like to kick off a new year with a positive attitude and you want to keep the positive spirit alive.
Productivity- Do you want to be productive in 2018? One way you can keep your office on track is to ensure all the equipment is up-to-date. If your printer or copier stops working, it can halt everyone's day because they are unable to print essential documents.
When you have routine maintenance, you can rest easy knowing your printer is in excellent condition. You can count on Gem Laser for quality printer repair service in Virginia. Schedule your printer maintenance with us by calling (877) 709-7140 today.