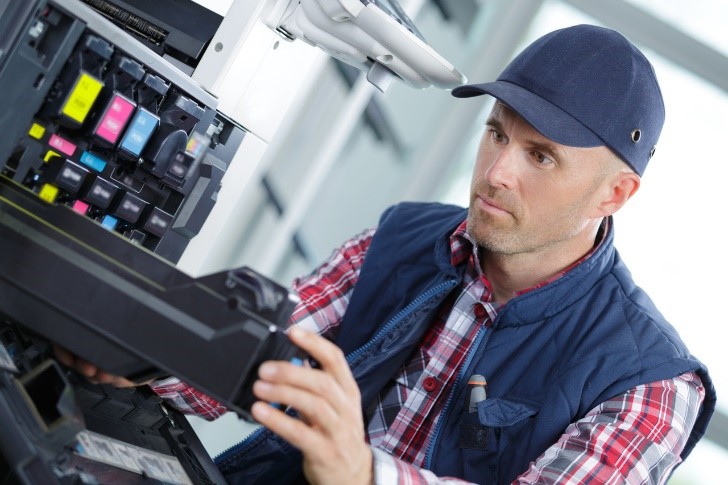 The dreaded words "clear paper jam" can appear easily on an office printer and make people throw their hands up with frustration. But it is a simple fix. Just follow the directions, and it is easy to correct the problem. However, if the issue is more involved than that, it is best to call in professionals that offer printer services in Manassas, VA.
Modern office printers are durable pieces of equipment and generally only need minor periodic maintenance from a trained technician to ensure their operation. That will be enough to keep them working at peak capacity for as long as you need. However, there are some instances when a malfunction can occur that is more than a minor issue. That is when the services of a multifunction printer repair technician are called for.
Equipment repair technicians are trained in servicing many brands and know the ways to correctly and quickly diagnose any problem. Then they can fix it without delay.
Gem Laser Express, Inc. advises customers not to attempt DIY service, unless it's a very minor issue with which you have the experience to correct. Otherwise, reach out for services from experienced technicians so that you don't invalidate the equipment's warranty.